Software Packages
Our Software Packages are designed for tax professionals who have already obtained their EFIN or are in the process of obtaining an EFIN.
100% Web Based Software
Do You Have 100 or More Bank Products? Then Ask About Our Free Software Program!
Individual
$599
Business
$699
Ultimate
$799
Prior Year Access
2 Years
5 Years
7 Years
Additional Users
3 Additional Users
10 Additional Users
Unlimited Users
Unlimited Federal Returns 1040,1040NR, Sch c, 1099
Free E-Filing
Business/Corp Forms 1041,1065,1120,1120S, 2290, 5500, 720, 709, 706, & 990
Unlimited State Returns All 50 States (including DC)
24/7 Customer/ Tech Support
(During Tax Season)
Client Manager
Client Organizer
Tax & Software Training
Auto Updated Software
Direct Mode
Interview Mode
Refund Bank Products
Bank Product Rebates
Paperless Office 
Document Manager
Electronic Signature
Mobile App
Quick Tax Estimator
Audit Protection
Bonus Features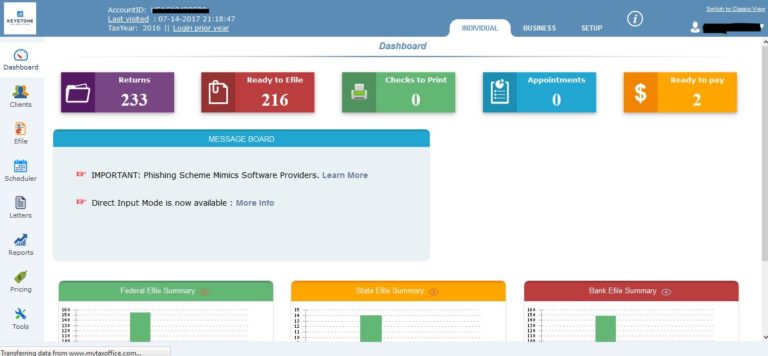 Dashboard
Seemlessly view the e-file statuses of all of your clients.
Your dashboard will allow you to see statuses, filter and sort, check for rejections, checks ready to print, and appointments .
Quick Estimator
The Quick Estimator tool allows you the ability to give your clients an estimate in under 2 mins.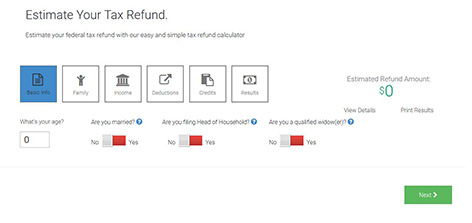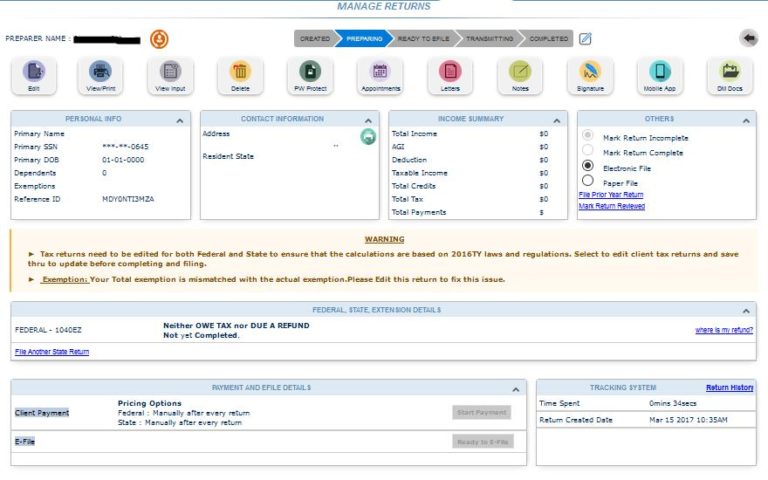 MANAGE RETURNS
The manage return screen allows the tax preparer to locate all information pertaining to a client's return, saving you valuable time.

(Personal details, payment details, preparer notes, schedule appointments, return details, history details, return status, and letters are all located on this page)
Entry Modes
Direct and Interview Input
Direct Input is for the advance tax preparers that know the required forms for each client.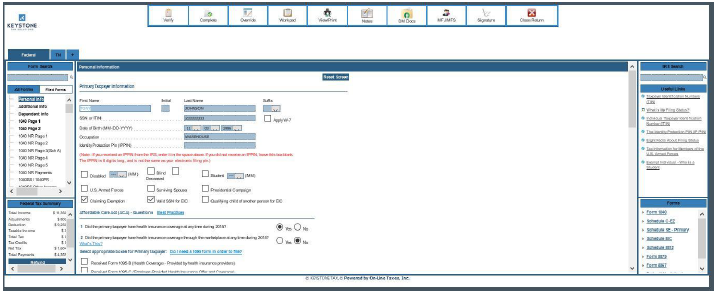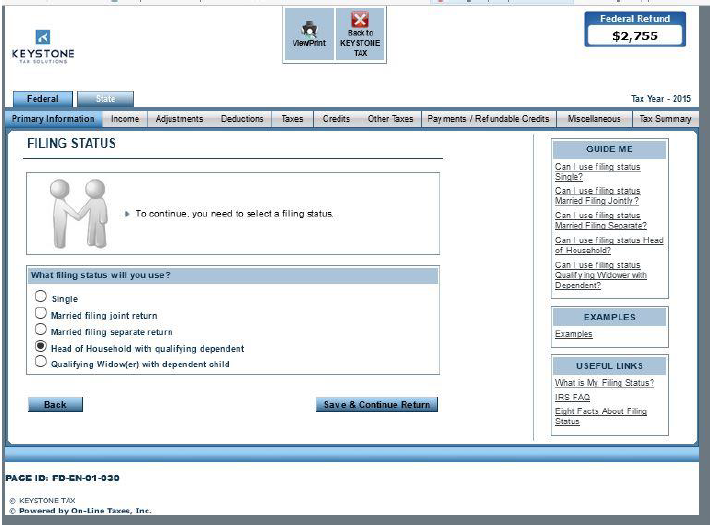 Entry Modes
Keystone Tax Software allows you to choose between two entry modes:
Direct and Interview input

Interview mode is for beginner tax preparers and for those who are not comfortable with direct input.
Signature Pad
Keystone Tax Software has a built in signature pad that allows just one signature for both the tax preparer and your client. As a preparer of Keystone Tax Software you will create your signature once allowing your signature to populate on each and every return. This feature saves time during the tax prep process while simultaneously allowing your office to go paperless and save money.

Try Our Free Demo Now!